Lauren C. Ng, PhD
Lab Director
laurenng@ucla.edu

Dr. Lauren Ng is an Assistant Professor in the Department of Psychology at UCLA. She conducts translational psychological science and health disparities research for children, adolescents, and adults. The goal of her research is to reduce mental health disparities for underserved, minority communities in the US and in low- and middle-income countries. She is currently conducting research studies in the US and in Ethiopia. Her research spans many areas along the translational science pipeline including using qualitative and mixed-methods to develop and adapt interventions, evaluating intervention efficacy and process, and using hybrid effectiveness-implementation methods to increase the likelihood of implementation and sustainability in real world settings. In addition, her research emphasizes bi-directional learning between global and local research and practice settings to improve access to, and quality of, care in the US and around the world.
Gray Bowers, MA
Lab Manager
Graybowers@ucla.edu

Gray is a graduate from the California State University, Long Beach Master's in Psychological Research Program with an emphasis in stress and coping research. Gray's research has examined the effects of stress in vulnerable populations, particularly the relationships between trauma, stress, and use of coping strategies. They have experience working with diverse populations such as homeless youth, undocumented immigrants, and veterans with SMI. Their research goals include taking an intersectional and interdisciplinary approach to understanding how trauma and identity relate to mental illness development and treatment in underserved populations. Through their research, Gray hopes to contribute to a better understanding of the impacts of stress on well-being and the improvement of individualized care in vulnerable populations.
Christine Bird, MA
Graduate Student
christinebird@ucla.edu

Christine is a doctoral student in the TRUST lab, who is interested in the contextual factors of trauma (e.g., identity, neglect vs. abuse, negative cognitions, social factors) and the development of mental health outcomes. Her research goals are to inform treatment, particularly for underserved minorities, through better understanding of the complexities of trauma and trauma classification. Christine earned her MA in Psychology from the University at Buffalo and her BA in Art Conservation and Art History from the University of Delaware. Christine is also a cofounder of the hiring assessment firm, Plum, and co-creator of Stronger Together WNY, a non-profit organization that aims to advance the voices of targeted minorities. She is also the creator/co-editor of the PCSAS Newsletter, designed to inform and inspire advocacy for the Clinical Science movement.
Gia Chodzen, MA
Graduate Student
giachodzen@g.ucla.edu

Gia received her undergraduate degree in Psychology with a minor in Women's and Gender Studies from Depaul University in Chicago, IL. Gia is currently a graduate student in the Clinical Psychology program at UCLA and is co-advised by Dr. Lauren Ng and Dr. Denise Chavira. Gia's research focuses on examining malleable factors that may improve psychological treatment outcomes among LGBTQ+ individuals and racial minorities. She is particularly interested in examining intersectional minority identity in the context of increasing the efficacy of trauma-focused interventions.
Rddhi Moodliar, BA
Graduate Student
rddhim@g.ucla.edu

Rddhi received her undergraduate degree in Psychology from the University of Washington – Seattle. A series of formative undergraduate and post-baccalaureate research experiences motivated Rddhi to pursue a graduate degree in clinical psychology. As a graduate student in UCLA's Clinical Psychology program and a member of the TRUST Lab, Rddhi is interested in understanding how marginalized groups react to and cope with trauma. In particular, she is curious about the influence of culture and context on the utilization, engagement, and effectiveness of interventions. Ultimately, Rddhi hopes to develop accessible and culturally sensitive interventions for trauma exposure.
Yesenia Aguilar Silvan, BA
Graduate Student
yaguilarsilvan@ucla.edu

Yesenia received her undergraduate degree in Psychology with a minor in Latin American Studies from UCLA. For post-baccalaureate, Yesenia worked as a clinical research coordinator focusing on the implementation and dissemination of evidence-based mental health interventions for vulnerable populations, such as ethnic and racial minorities, first-generation immigrants exposed to trauma, and high-risk urban youth. Yesenia is currently a graduate student in the Clinical Psychology program at UCLA and is advised by Dr. Lauren Ng. Her research focuses on identifying and addressing mutable factors that contribute to documented healthcare disparities in care access, continuity, quality, and outcomes for vulnerable populations. In particular, Yesenia is interested in using community-driven strategies to develop, culturally adapt, and implement trauma interventions for hard-to-reach, underserved, minority communities.
Irene Lee
Undergraduate Student
ireneseolee@ucla.edu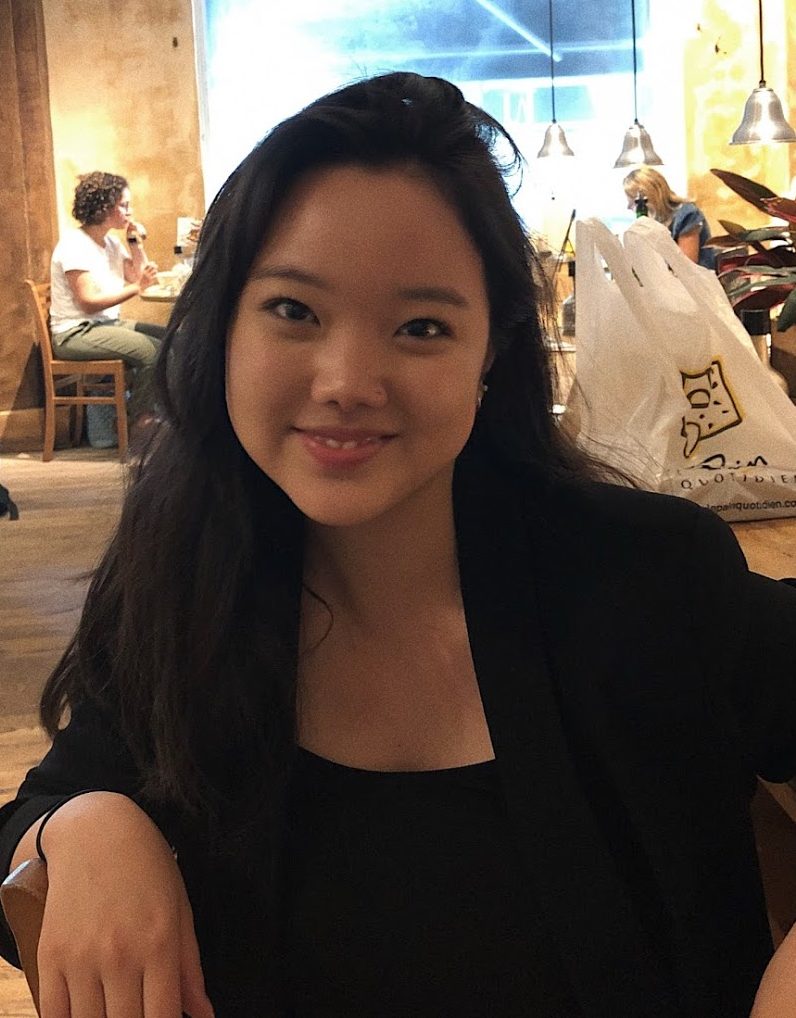 Irene Lee is a third-year undergraduate student at UCLA double majoring in Psychology and International Development Studies. In the future, she hopes to combine these passions to work with families, especially children, who have been forced to flee their home states. Through this work, she hopes to focus on psychological first aid and impact policies and strategies on crisis response.
Angela Somantri
Undergraduate Student

Angela Somantri is a third-year undergraduate psychology student at UCLA. She works as a research assistant at the TRUST lab, with the goal of someday going into research herself.
Raksha Narasimhan
Undergraduate Student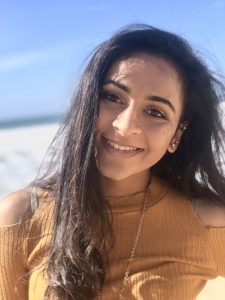 Raksha Narasimhan is a third-year undergraduate Pre-Human Biology and Society major and Applied Developmental Psychology minor at UCLA. In the future, she hopes to serve in the medical field as a public health director. She is particularly interested in research on health policy and on minority mental health.
Seerat Chawla
Undergraduate Student
schawla45@ucla.edu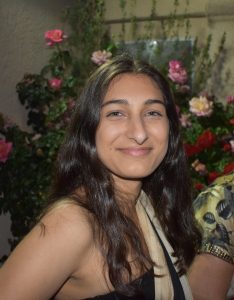 Seerat Chawla is a third-year undergraduate Molecular, Cellular, and Developmental Biology major at UCLA. She is particularly interested in research on public health efforts and intersectional identities. In the future, she hopes to combine these interests to serve minority populations, working to improve access and quality of care.
Nicole Belton-Mercado
Undergraduate Student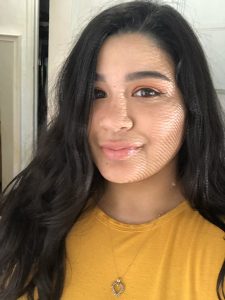 Nicole Belton-Mercado is a fourth-year undergraduate Psychology major and Gender Studies minor at UCLA. They are particularly interested in intersectionality and minority mental health. In the future, they hope to serve their community as a clinical psychologist aiding foster youth and survivors of intimate partner violence (IPV).
Gena Huynh
Undergraduate Student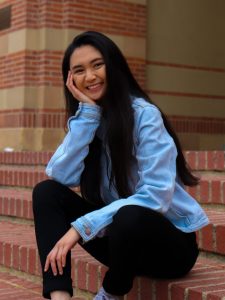 Gena Huynh is a third-year undergraduate majoring in Psychology and minoring in Global Studies. She is interested in intergenerational trauma within minority communities and providing culturally informed mental healthcare. Through this work, she hopes to provide psychological services to underserved populations.