Ebony Beyah
Undergraduate Research Assistant
ebonybeyah@ucla.edu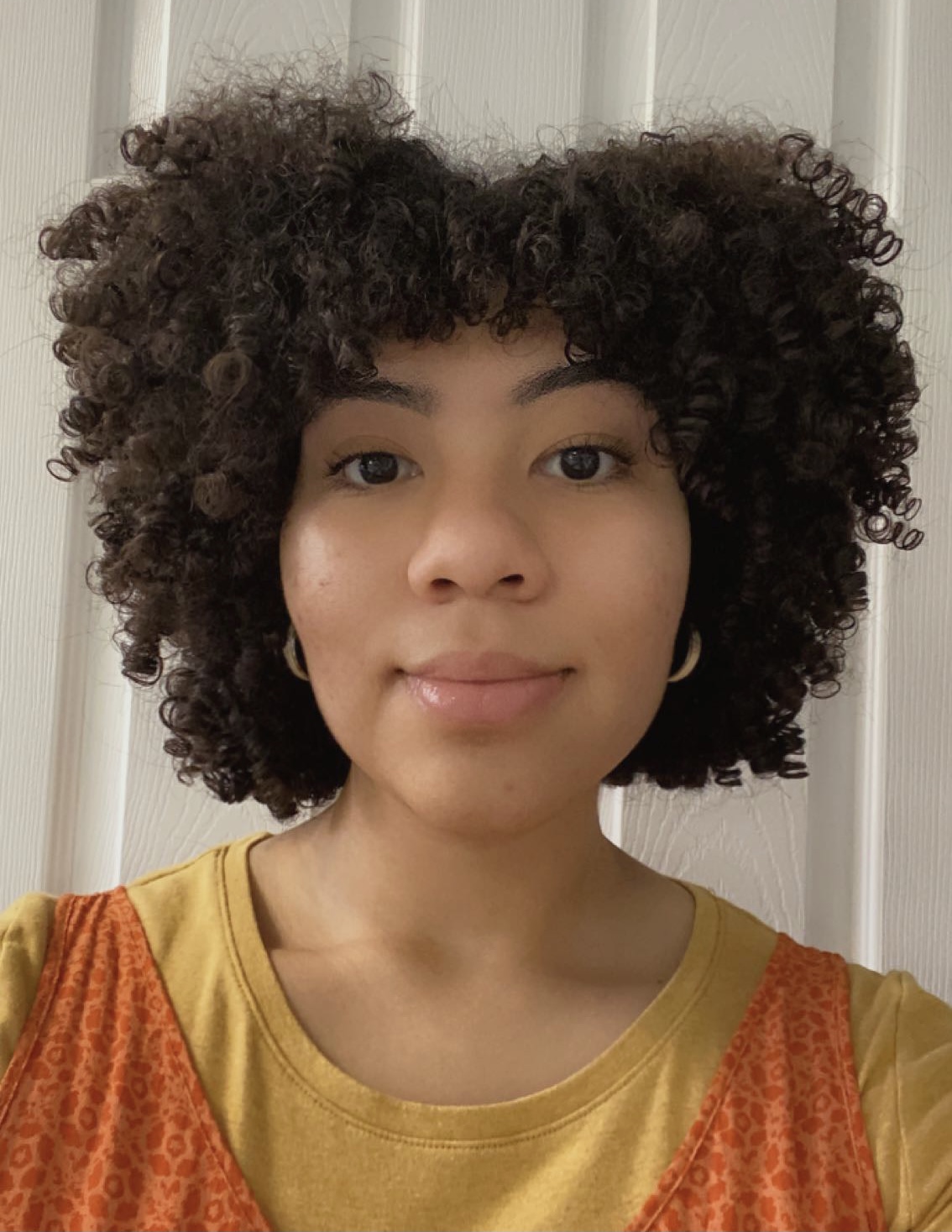 Ebony Beyah is a third-year undergraduate student majoring in psychology who transferred to UCLA from a community college. Her experience working in community engagement sparked her interest in the TRUST Lab. Ebony is particularly interested in understanding how psychological disorders influence addiction as well as how to effectively treat psychological disorders. She aspires to be a clinical psychologist who specializes in addiction and hopes to continue working with underserved groups.
Kimberly Brown
Undergraduate Research Assistant
kimbrown23@ucla.edu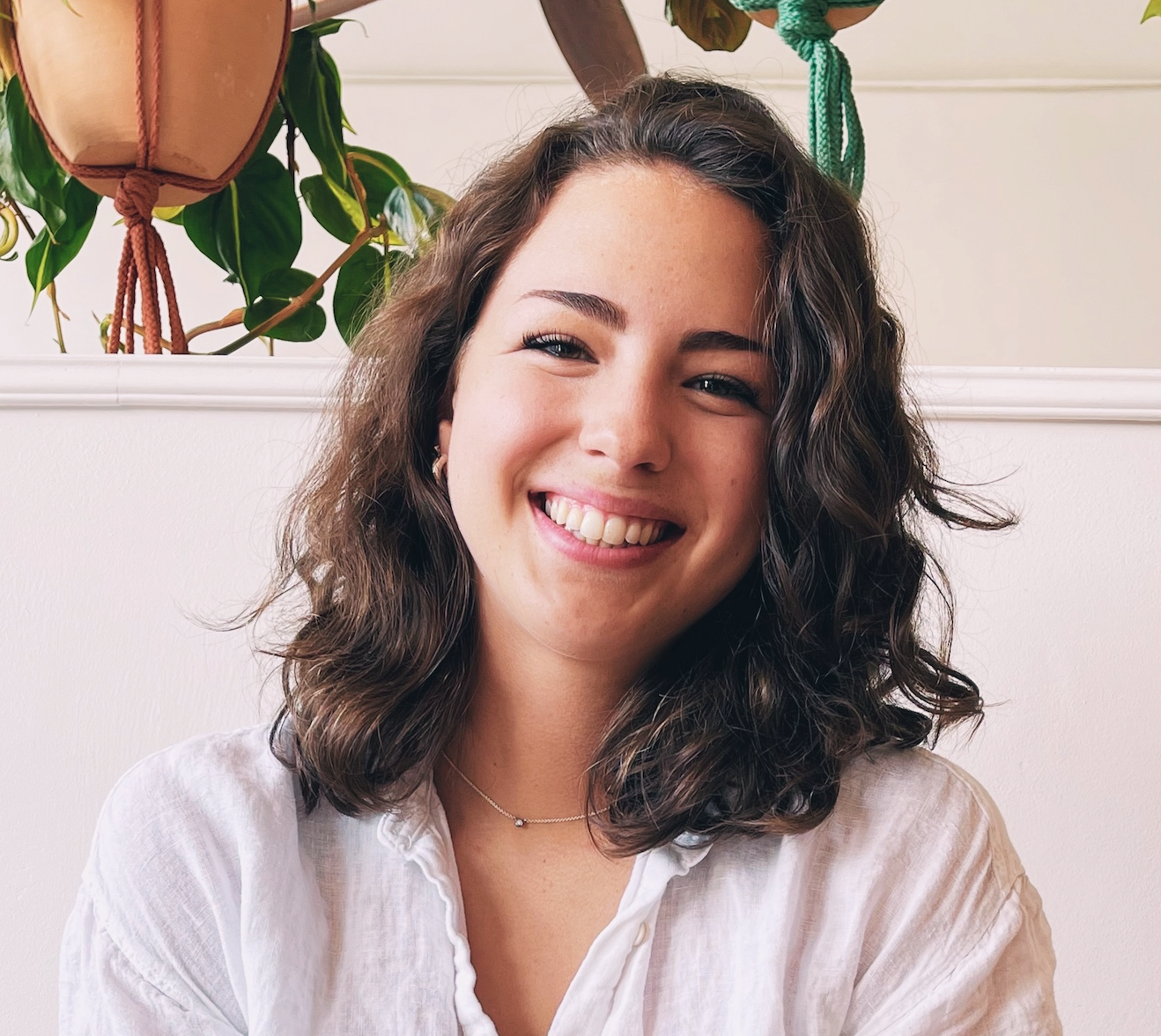 Kimberly is a fourth-year undergraduate student at UCLA majoring in Psychology. She is interested in clinical psychology, particularly the etiology of serious mental illness. Kimberly has enjoyed working with various populations, such as underserved adults with serious mental illnesses and college students impacted by incarceration. In the future, she hopes to continue to graduate school for clinical psychology so that she can provide clinical care to underserved communities and contribute further to clinical psychological research.
Alejandro Carranza
Undergraduate Research Assistant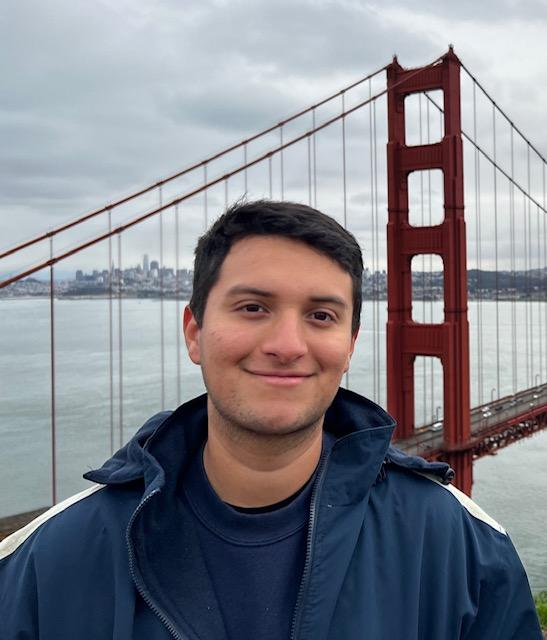 Alejandro is a fourth-year undergraduate student in Psychology at UCLA. He is interested in how early life trauma can affect cognitive processes such as memory and language development. He plans on continuing his education by pursuing a graduate degree in either cognitive or developmental psychology.
Sara Fardeheb
Undergraduate Research Assistant
sarafardeheb@gmail.com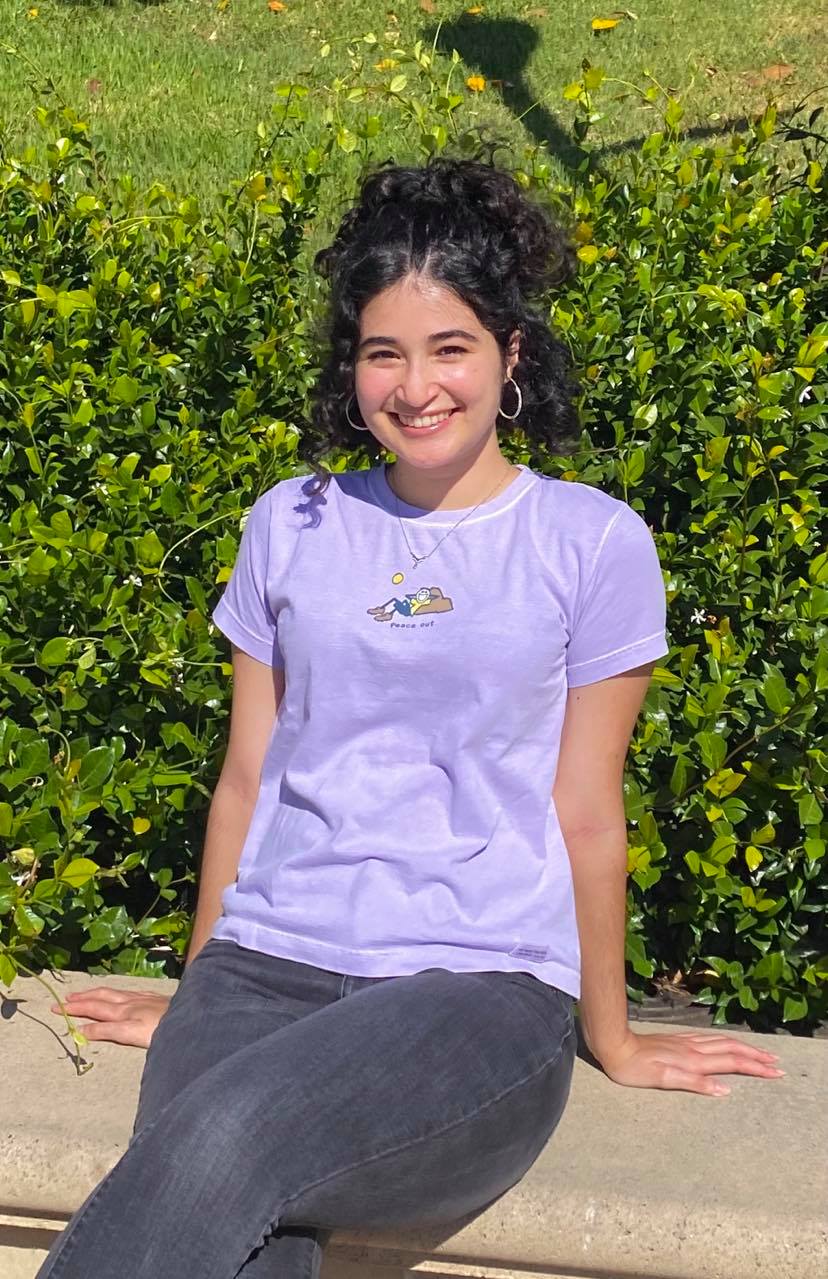 Sara Fardeheb is a fourth-year undergraduate majoring in Psychology and minoring in Public Affairs and Community Engagement and Social Change. She is interested in optimizing mental health outcomes for overlooked populations, such as children of immigrants. Her future goals may also include crafting sustainable interventions in schools to improve mental health access and outcomes.
Alyssa Gore
Undergraduate Research Assistant
alyssadg7@gmail.com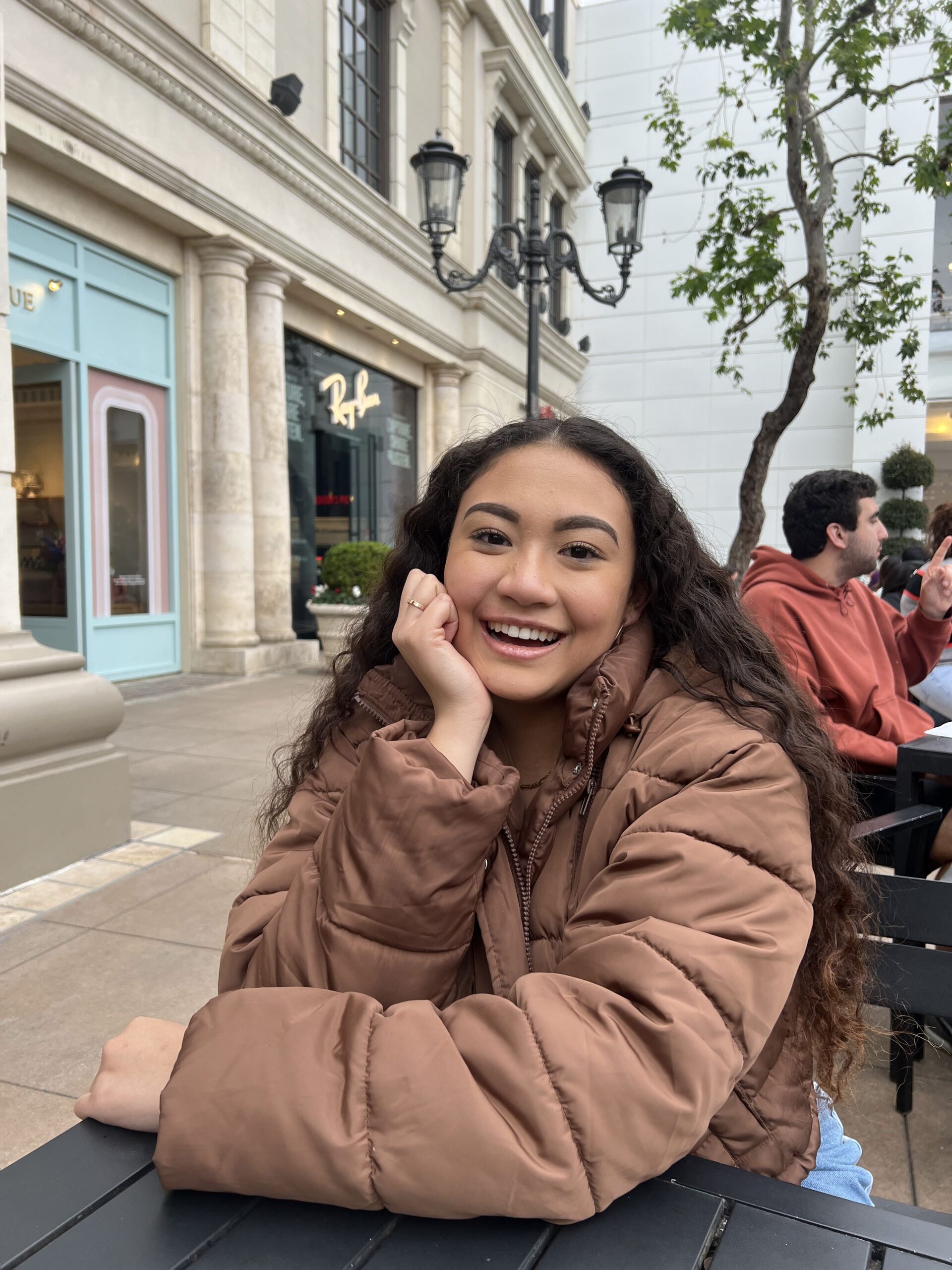 Alyssa Gore is a second-year Psychology major with hopes to be a psychologist specializing in working with children in the foster care system. Her research interests focus mainly on the impact of mental health disorders and stress on child and adolescent development.
Katherine Hernandez
Undergraduate Research Assistant
katherinehernandez2920@gmail.com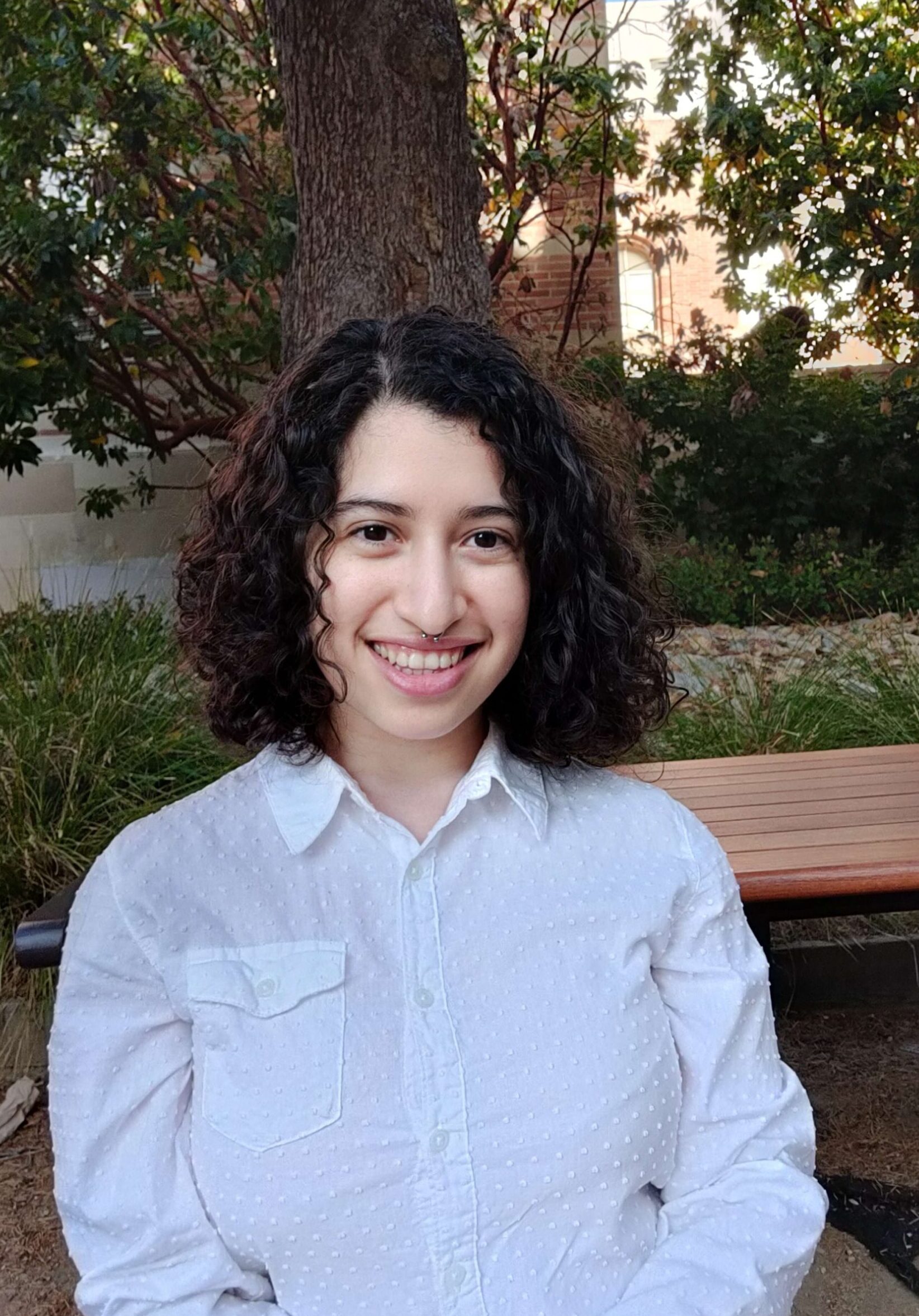 Katherine Hernandez is a fourth year undergraduate student at UCLA majoring in Psychology with a specialization in computing and a minor in Asian Languages. She is very interested in the effects of trauma on underserved communities and finding interventions that best cater to their unique needs. In the future, she plans to become a clinician working with underserved populations.
Joanna Huang
Undergraduate Research Assistant
joannah@ucla.edu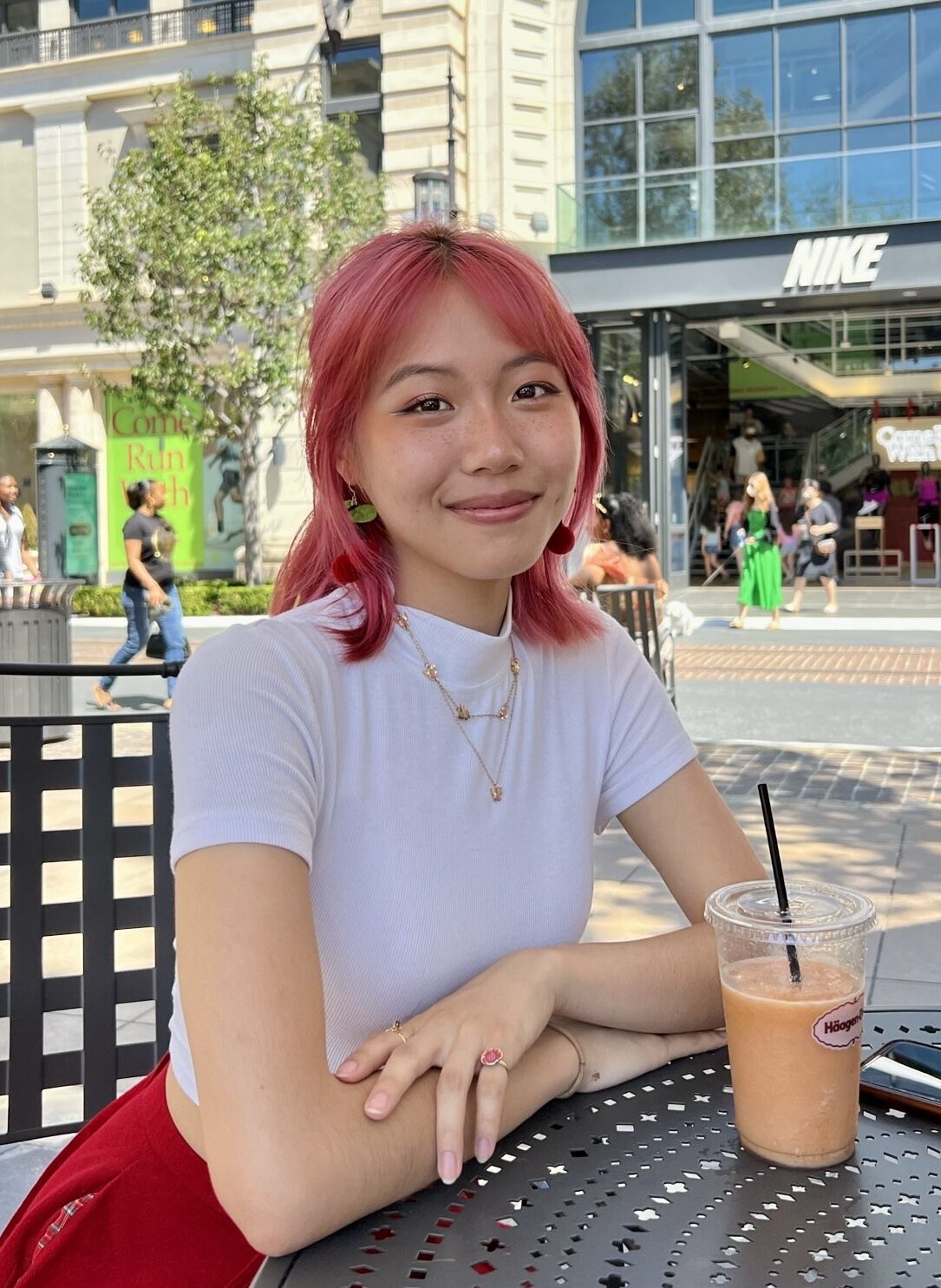 Joanna Huang is a third year undergraduate student majoring in Psychobiology and minoring in Asian American studies. She is interested in researching and understanding depression and PTSD among ethnic minorities. More specifically, she wishes to study the cormorbidity of suicidal ideation and trauma for Asian Americans and investigate clinical interventions that may lead to suicide presentation strategies. In the future, she plans to pursue a graduate degree and career in clinical psychology. In her free time Joanna likes to listen to music and create playlists, as well as draw and learn dances.
Vidhi Jain, B.A.
Senior Research Assistant
vidhijain18@gmail.com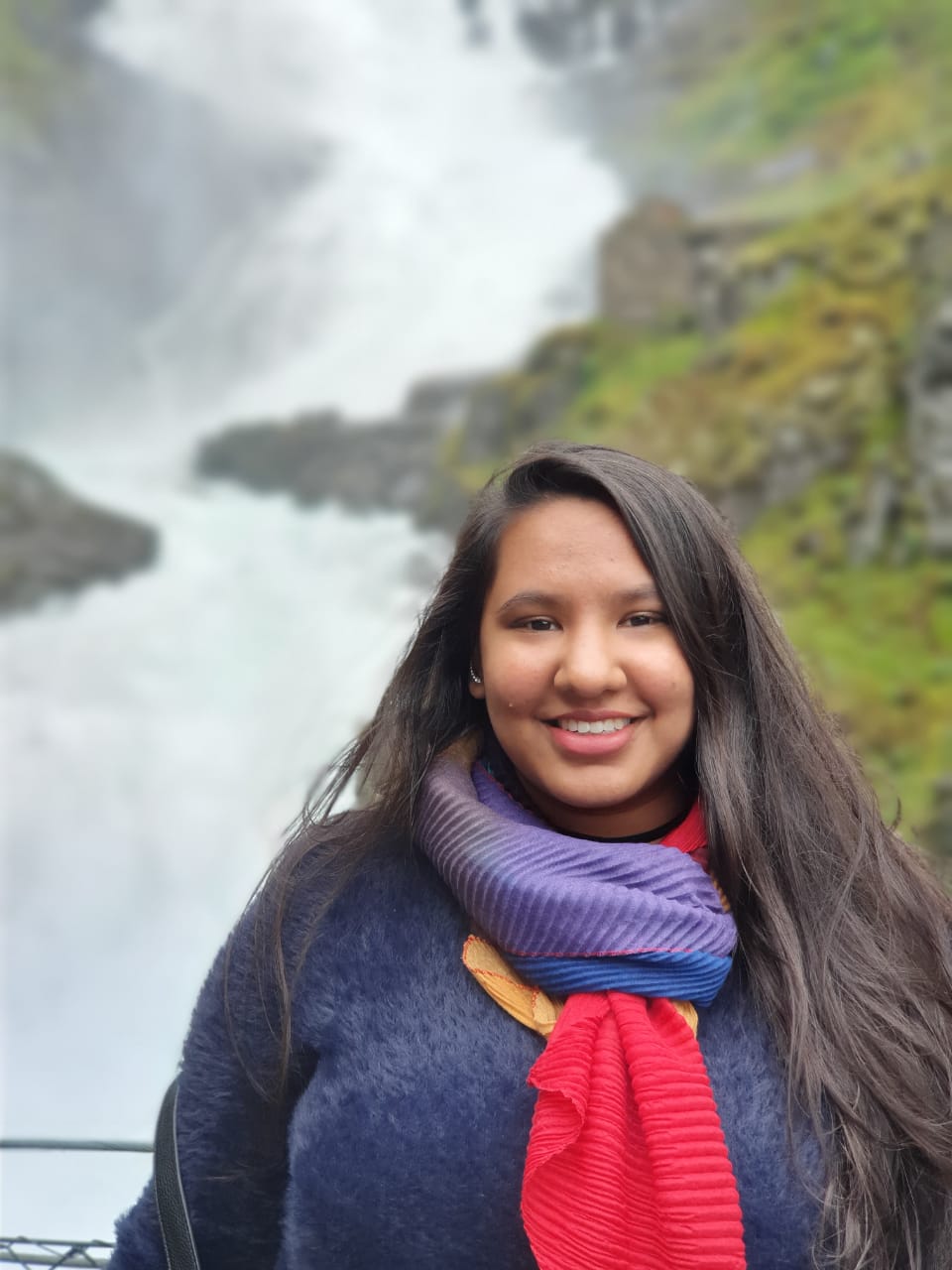 Vidhi received their undergraduate degree in Psychology from UCLA and is currently a Senior Research Assistant with the TRUST Lab. They are interested in exploring how Adverse Childhood Experiences (specifically emotional abuse, neglect, and household dysfunction), childhood trauma, and meaning-making influence mental health outcomes across the lifespan. They have been involved with peer mentoring programs and the Queer Alliance at UCLA and aspire to serve marginalized communities as a clinical psychologist in the future while continuing to engage in research and advocacy work in the aforementioned areas.
Sela Jasim
Undergraduate Research Assistant
selajasim@ucla.edu

Sela Jasim is a second year Psychobiology major. She has an interest in exploring mental health adversities of underserved communities, with a particular interest in refugee health. In the future, she would like to continue her education by going to medical school and becoming a psychiatrist. In her career, she hopes to help break down mental health stigmas in healthcare.
Gloria Jiyoon Kim
Senior Undergraduate Research Assistant
gloriajiyoonkim@g.ucla.edu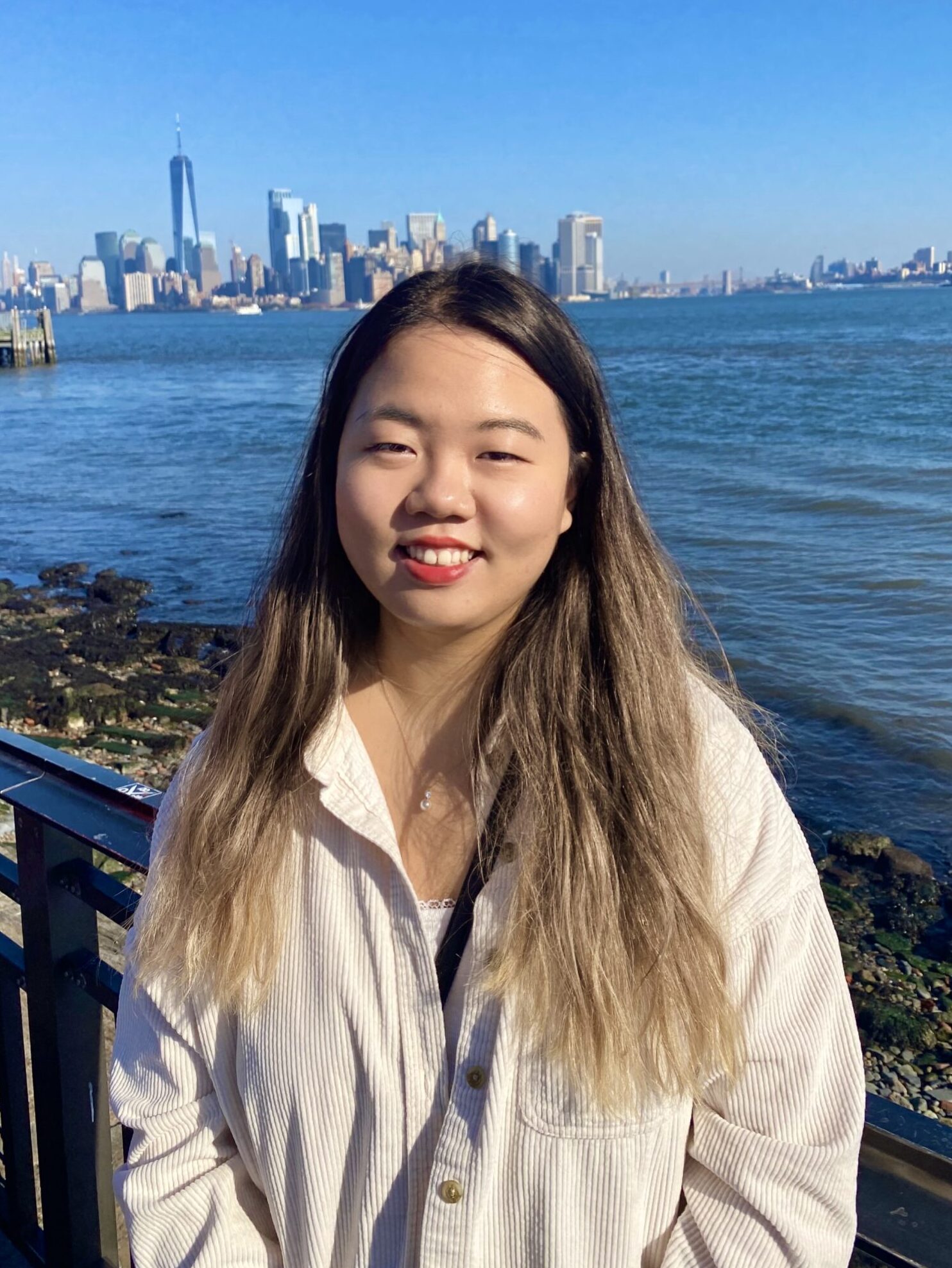 Gloria is a senior transfer student double majoring in Psychology and Education & Social Transformation at UCLA. She has contributed to the lab as a research assistant, and also completed her thesis through the Psychology Departmental Honors program examining Asian Americans' attitudes towards mental health treatment based on therapist-client racial/ethnic match. Broadly, she is interested in reducing mental health disparities for underserved populations such as ethnic/racial minorities. Outside of the lab, Gloria enjoys listening to music, going on bike rides, and spending time with loved ones.
Akansha Magal
Undergraduate Research Assistant
akanshamagal@ucla.edu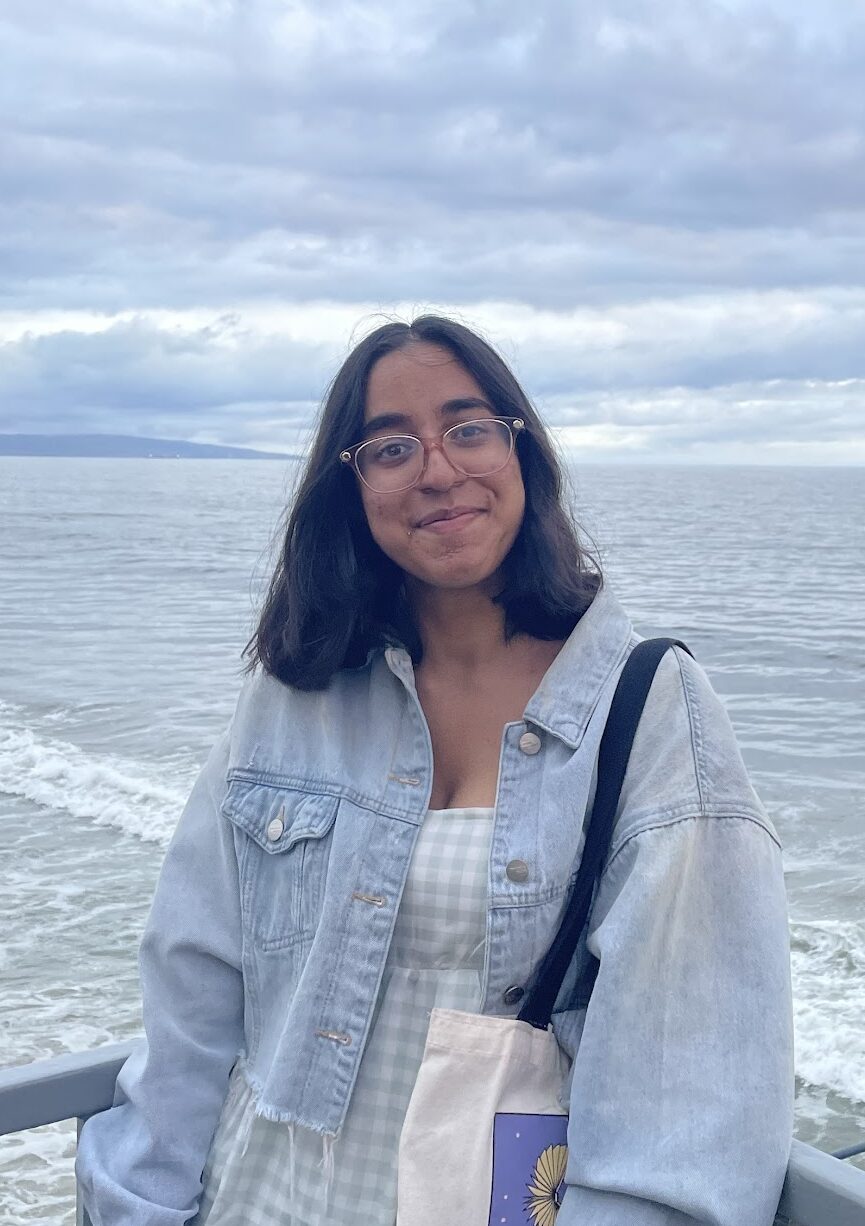 Akansha is a second year student majoring in Psychobiology with a minor in Asian American Studies. She hopes to explore South Asian immigrant women's experiences with intimate partner violence, their views on seeking help and reporting abuse, and access to informal or formal sources of support. She plans to pursue a career in counseling and preventive research to apply her findings within her community. As part of the Bruin Mental Health Advisory Committee and Mann Mukti, she provides feedback on mental health programs and services on campus and pushes for culturally sensitive care. In her free time, she enjoys gaming, trying new cuisines, and exploring the city.
Camille Marquez
Senior Undergraduate Research Assistant
camillemarquez@ucla.edu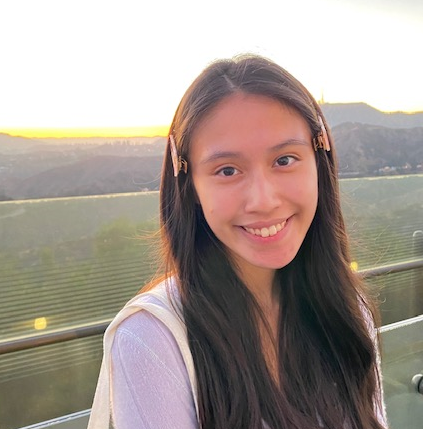 Camille is a second-year transfer student from Pasadena City College majoring in psychology with a minor in community engagement and social change. She is interested in studying how historically marginalized adolescents and adults process and overcome their traumatic experiences in the context of socioeconomic inequality. She aims to apply her experiences conducting research with youth of color to inform the development and implementation of effective and feasible evidence-based treatments. When not studying, she enjoys baking, going to flea markets, and spending time in nature.
Luz Martinez
Undergraduate Research Assistant
luzmartinez74@ucla.edu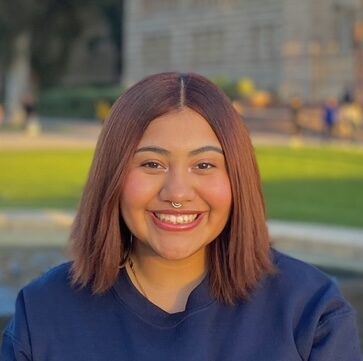 Luz is a third-year undergraduate at UCLA double majoring in Psychology and Education and Social Transformation. She is interested in clinical psychology and psychology of intimate relationships. Moreover, her passion for psychology sparked her interest in working with the TRUST lab and investigating the effects of trauma on underserved communities. She has experience working with children and organizations that focus on empowerment for low-income communities. In the future, she plans to continue with graduate school and become a licensed clinical social worker. She hopes to provide effective and accessible therapy to underserved communities.
Saachi Shah
Undergraduate Research Assistant
saachishah@ucla.edu

Saachi is a first-year psychobiology major planning to minor in data science engineering. She is interested in researching relationship dynamics in the South Asian community relating to domestic violence. She plans on pursuing a career in medicine/healthcare, specifically focusing on psychology to better understand and address the cultural stigma around mental health struggles and wellbeing within South Asian communities.
Makena Tinney
Undergraduate Research Assistant
mtinney0@g.ucla.edu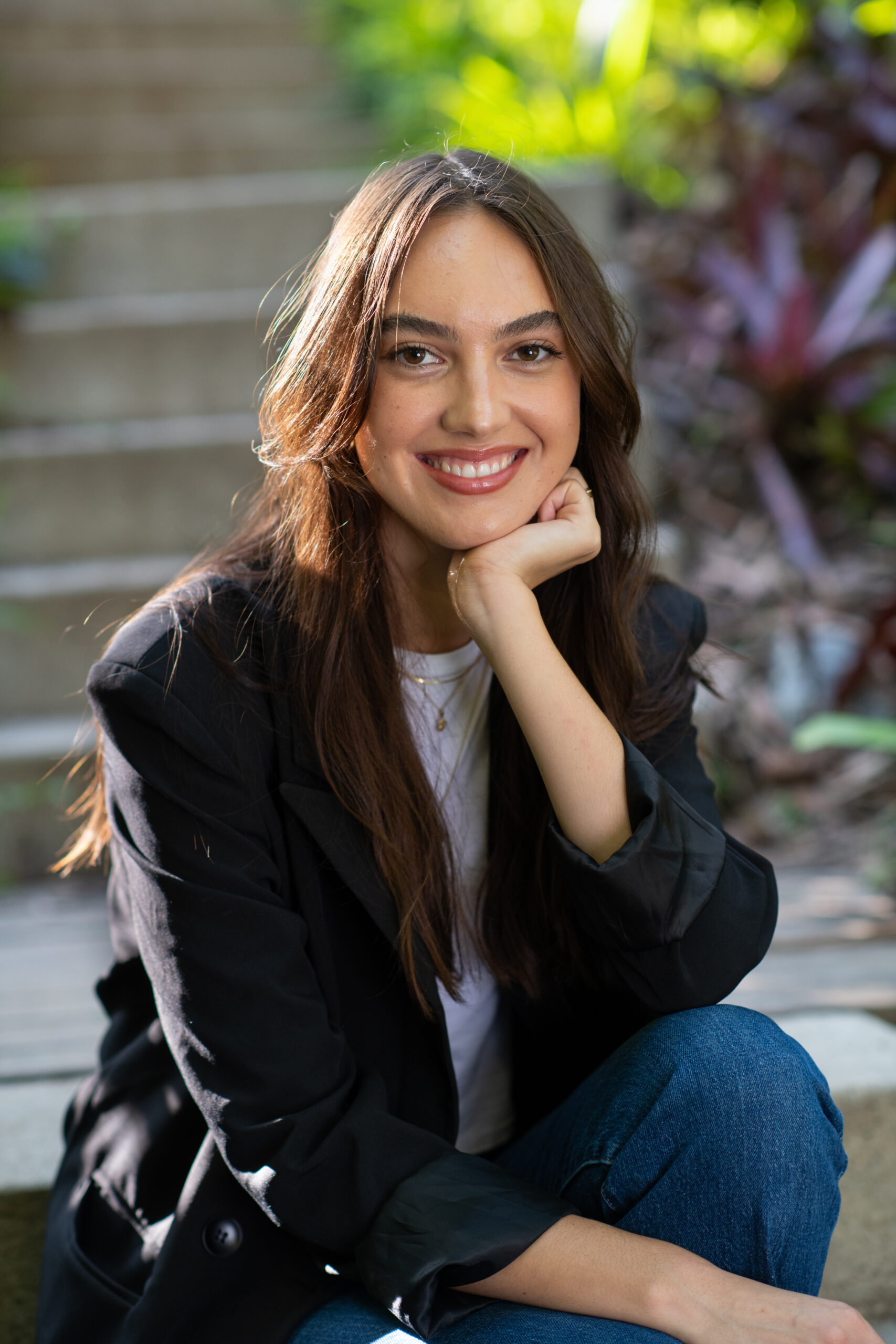 Makena is a 3rd-year psychology student. She is interested in researching and understanding the experience of justice-involved youth and associated rates of recidivism. More generally, Makena hopes to explore how protective and risk factors (such as social support and trauma exposure, respectively) impact incarcerated populations. In the future, she plans to pursue a graduate degree and a career in forensic psychology.
Nicole Xu
Undergraduate Research Assistant
nicolexu1227@ucla.edu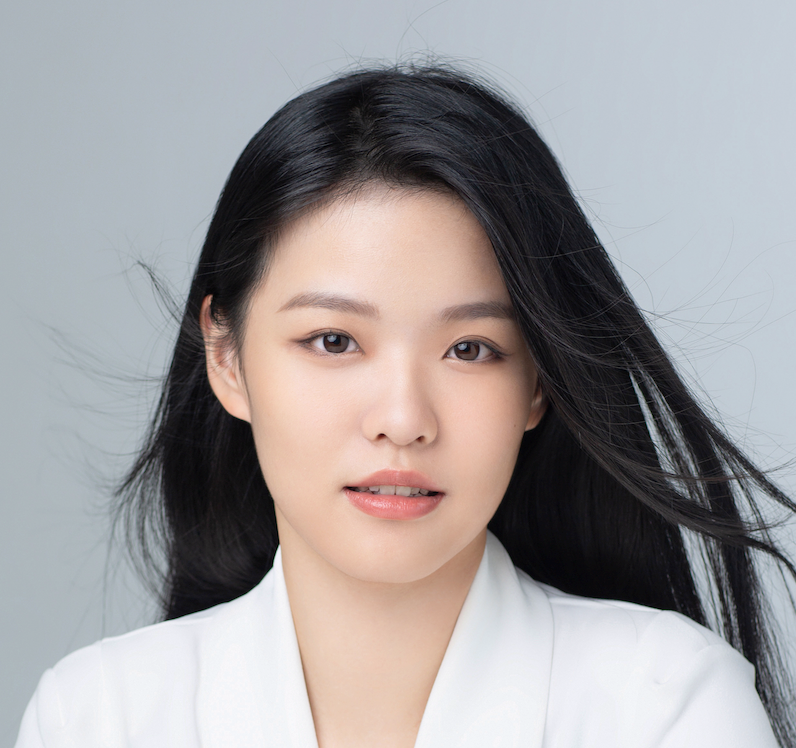 Nicole Xu is a second-year undergraduate student double majoring in Psychology and Statistics with a specialization in Computing. Her interests include child development and related mental health issues. She has experience working with children and adults with disabilities and runs an organization that teaches moral values and interpersonal skills to children. In the future, she hopes to engage in child-related psychology research while exploring other domains such as counseling, school psychology, and curriculum development.
Victoria Yu
Undergraduate Research Assistant
vyu577@ucla.edu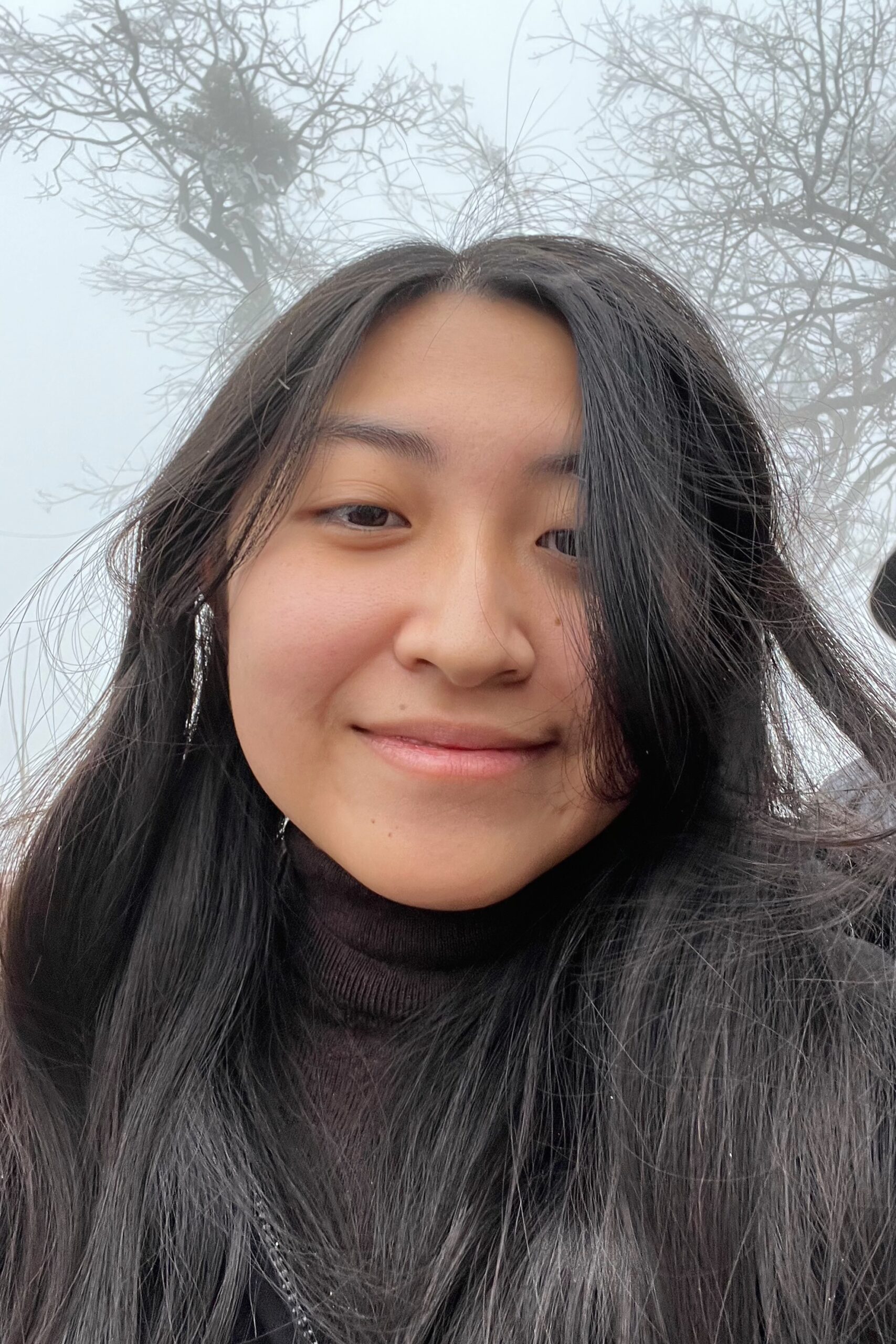 Victoria Yu is a third year UCLA undergraduate majoring in Psychology and minoring in Disability Studies. She is interested in studying children and adolescents' development and mental health outcomes, especially in underserved communities. She is involved with UCLA's Stop the Traffik LA club and hopes to serve the community as a school psychologist in the future.
Alumni Research Assistants
Artem Romanov, B.A.
Dessery Arreola, B.A.
Seerat Chawla, B.A.
Jessica He, B.A.
Gena Huynh, B.A.
Irene Lee, B.A.
Elizabeth Marquez, B.A.
Adriana Mororo, B.A.
Emmanuel Ogunrinde, B.A.
Angela Somantri, B.A.
Sara Wadhwa, B.A.